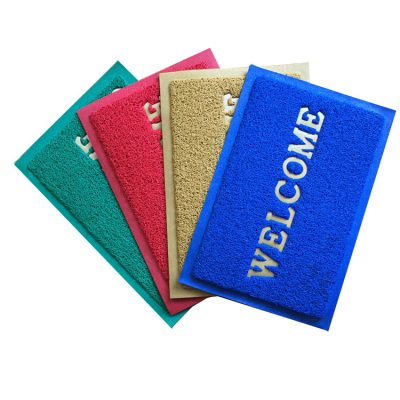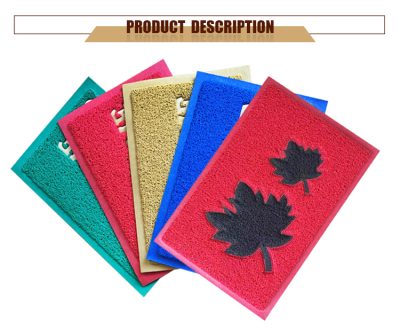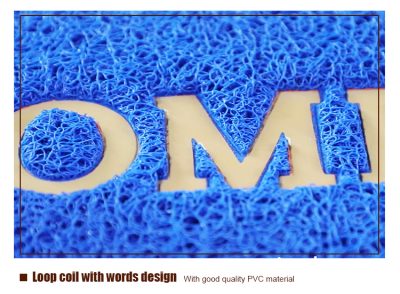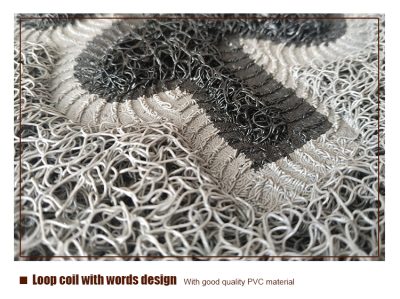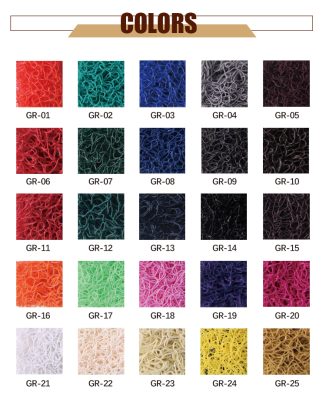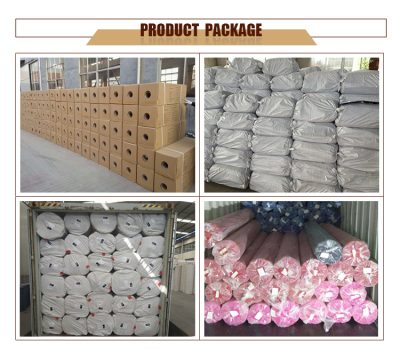 Product name
Door Mats
Material
PVC
Function
Anti-slip, Durable, Fashion Design, Waterproof, Wrinkle Resistant
Color
Picture Shows
Size
Roll: 0.6x12m/1.2x12m/1.22x12m
PCS: 40x60cm/45x75cm/50x80cm/60x90cm/80x120cm etc.
Logo
Custom Logo
MOQ
1pc
Package
Packed with woven bag or carton
Delivery
30 days
Payment
30% deposit, balance before shipment
Technics
Cut Pile, MACHINE MADE, Flocking Fiber door mat
Doormat classification
1. According to the use, it can be divided into: outdoor pad, indoor pad, well pad, elevator pad, etc.
2. According to the function, there are: sand scraping, dust removal, water absorption, anti-skid and other functions.
3. According to the appearance and shape, it can be divided into: coiled wire type, Z-shaped, modular type, aluminum alloy floor mat, and carpet type floor mat.
4. According to the types of materials: tufted doormats, acrylic doormats, polypropylene doormats, aluminum alloy doormats, rubber doormats, polyester doormats, fabric doormats, etc.
Doormat Advantages
(1) Generally speaking, the ground can be divided into soft ground and hard ground. Soft ground refers to carpets, etc., hard ground refers to floor tiles, wooden floors, etc., and doormat is a new product between soft ground and hard ground. , Mainly used in many high-end places such as hotels, guesthouses, restaurants, office buildings, etc. The area of ​​soft ground in some high-end places accounts for more than 75% of the total ground area, which has also achieved a unique corporate image display of these places. Therefore, the maintenance and protection of soft ground is particularly important. If the main function of the carpet is decoration, then the function of the door mat is more practical. In addition to having the same decorative function as the carpet, the door mat takes on the tasks of dust removal, water absorption, mud removal, anti-skid and other tasks from entering the door. It also has the functions of anti-fatigue and anti-static.
(2) It can improve the overall image and beauty of the entrance and exit of the building, match its high-end and exquisite decoration, and improve the overall image of the building.
(3) The floor mats and carpet door mats specially designed for removing mud and sand have an important function, that is, the functions of removing mud and sand and hiding dust. In fact, the cost of cleaning the indoor sediment brought in by pedestrians is quite large, and if a doormat can be laid in a proper way at the entrance of a building with a lot of traffic, most of the soil brought by the traffic can be removed. , not only can greatly save the cost of cleaning the soil, but also achieve the purpose of keeping the indoor environment clean.